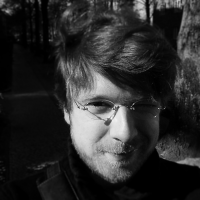 HELLO, I'M DANIEL!
GAME TESTER AND LANGUAGE ENTHUSIAST
About Me
My name is Daniel, I live in Berlin, Germany. Playing games for 20 years, I decided to professionalize in the field of gaming QA: questioning and breaking things for the greater good.
I do have experience in the industry as a QA tester/manager and helped out several indie projects providing feedback testing their game or doing translation work. Down below you will find a small selection. – And there's more to come!
I'm always interested in people with promising projects I can contribute to as a tester or with a translation from English into German. Feel free to contact me!
What i Do
Testing Games
exploring – breaking – reporting
Localization
English - German – story // UI // promo and community texts
Content Creation
recording and editing gaming content // tutorials, commentaries, gameplay
Vita
Test Analyst
@ASQA - Software Quality Assurance, Berlin // quality assurance for a variety of e-commerce and gaming projects // compatibility testing // frontend and backend testing // testcase management
QA Tester / QA Manager
@
Smeet Communications GmbH
, Berlin // testing daily content (functionality and balancing, localization) // deploying content // feature and regression testing // writing bug reports and minor concept tickets // analyzing user issues // monitoring client-server-communication // feedback on game design concepts // recruiting and training of interns // managing usability tests with external candidates
Trainee QA Tester
@
Games Quality
, Berlin // exploratory and compatibility testing (black box) // localization testing // writing bug reports on a variety of PC games
Studies on Philosophy / Classics